As more and more people spend greater amounts of their time on the roads driving, it is inevitable to meet with a multitude of events both good and bad. Unfortunate events can include road accidents, road rage, and dangerous driving, where we may want to capture as many evidence as possible for resolution and follow-up activities. We may also come across beautiful sceneries and interesting happenings which we would like to keep as memories during our family road-trips.
If you are a motorist looking to find out more about car cameras or dash cams, what they do, how to go about identifying your needs and buying them based upon their key features or characteristics, this article should help you narrow down your choices and let you know what to look out for.
What is a Car Camera?
A car camera or dash cam or driving video recorder is an electronic device that features a wide-angle, front-facing camera, digital video, and data recording. Being small in size, it is mounted on your windscreen and it records any incidents related to or around the vehicle. In the event of an accident that is through no fault of yours and with no witnesses to back you up against the other party, a vehicle video recorder will be able to work as video evidence, which minimizes ambiguity or false accusations. This way, making the usual exhausting and gruelling claims from insurance companies will be straightforward and hassle-free. These footages of the video recording are generally stored within an SD or MicroSD memory card that can be extracted or played back via computer media player application.
Advantages of Having a Car Camera
Prove your case in unfortunate event of an accident
Capture & report aggressive drivers or in cases of road rage
Protect your parked vehicle (deter and capture evidence against vandalism & inadvertent damage)
Protect against insurance fraud involving your car
Protect against crash for cash scams
Record your route and driving speed
Monitor your employees and vehicle fleet
Capture holiday and weekend trips
Record sceneries and scenic routes
Share fun or potentially viral events with your family, friends or the world (you could be the next YouTube super star)
Single vs Dual Channels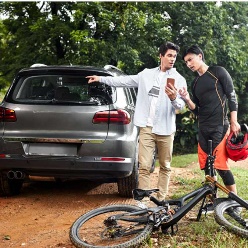 There is a large number of car cameras out there in the marketplace, with many options, features, and other differentiation that can make buying one seem daunting and complicated. In reality, there is not a single car camera that is the best for everybody, or the best for every situation. The best car camera is the one that meets all your unique needs and desired features.
When you hear someone mentions the number of channels in car cameras, it is referring to how many cameras you want in your vehicle and how many recording angles you want to cover. Single Channel or 1-Channel car cameras consist of only one front facing camera and Dual Channel or 2-Channel ones include both a front and rear facing camera. The front camera is mounted facing the front of the car on the front windscreen, while the rear camera is mounted facing the back on the rear car windscreen. Due to the added complexity of processing two video streams simultaneously, quality dual channel systems cost more than twice as much as comparable single channel cams. In some cases, you may even hear of a 4-Channel car camera setup, which record on all 4 sides of the car. In some instances, customers talk about a 2-Channel camera where the rear unit is facing the interior of the car – this can be used to record what's happening internally in the car, e.g. in case of taxi or ride-sharing program drivers - to record what happens with passengers in the car, in case of evidence needed to resolve disputes between driver and passengers. The number of recording channels to get will depend on your budget, your requirements for the car camera, as well as the vehicle that you will be installing it in. At Asean365.com, we carry a good variety of both 1-Channel and 2-Channel car cameras from proven and established global brands. Some like the Philips GoSure ADR820 is positioned as a modular car camera, where you can buy the front camera, and add on a rear camera and/or GPS mount as an option at the same time or later on; but most other 1-Channel car cameras do not have the port for a rear camera. Or other like Philips GoSure ADR900 with WaveGuard Parking Monitoring, which enables you to record your car 24x7 even when it is parked.
Video Quality – Do You Really Need The Highest Resolution?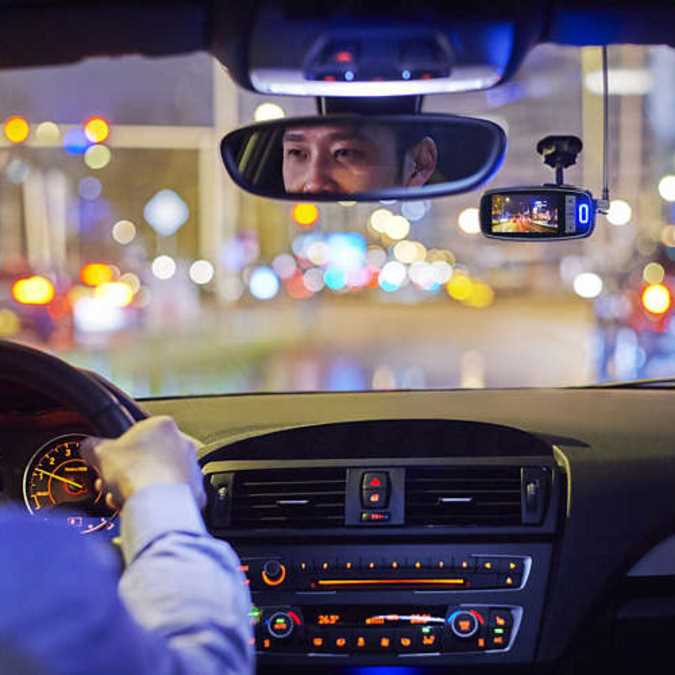 Over the years, video resolutions of car cameras are steadily getting higher. However, a higher resolution is not always better. A good car camera will have to strike a balance between video quality and file size. As car cameras are limited by their memory card space, very high quality videos will result in greater risk of overwriting.
At the same time, while higher resolution cameras can yield a better picture during the day time, they often have reduced night video quality. The reason is that they have more pixels on the sensor, so each individual pixel is smaller, making it less light sensitive. If you do a lot of driving in the day as well as at night, we recommend you go for a 1080p camera. The Philips GoSure ADR810s, ADR900, and ADR820 all have a high ISO 6400 value (the higher the ISO value, the more sensitive the car camera is to picking up light) and performs well under low light conditions and at night. In general, higher end car cameras will have better sensors, lens, processors, and firmware to achieve better video quality.
The current "gold standard" for car camera resolution is 1080p (1920×1080 pixels, also known as Full HD).
Other resolutions include:
1280 x 720 pixels – 720p (also known as HD)
2560 x 1440 pixels – 1440p
2304 x 1296 pixels – 1296p
2560 x 1080 pixels – 1080p
The latter 3 (1080p, 1296p, 1440p) are also known as widescreen formats cameras. The highest resolution currently available as in-car mountable cameras is 4K, a whopping 3840 x 2160 pixels – that is 4 times as many pixels as 1080p – allowing for a truly awesome level of details.
Today, you really should not buy any car camera that records at less than 1080p resolution. Even dual channel car cameras usually record 1080p both ways now.
Screen or No Screen? And Wi-Fi Connectivity
This really comes down t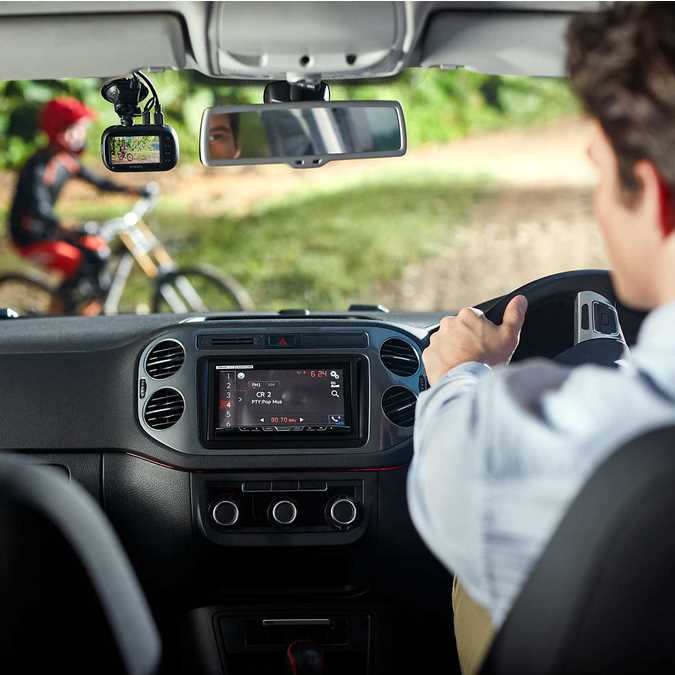 o personal preference. Some buyers like the assurance of visually seeing the live footage on their car camera screen in real time - knowing that the car camera is on and recording correctly. Having screens integrated can also make it easier and quicker to change settings and review footage. Screens in cameras typically come in the form of LCD displays and navigating the menu is done with buttons on the unit or via pressing different parts of the menu on the display in the case of touch-screen cameras.
Car cameras without screens are mainly controlled via Wi-Fi through the manufacturer's App which is downloaded onto a compatible smartphone or tablet. It can take longer to operate as footage and settings need to be viewed, changed, and downloaded from the smartphone app. A live feed in real time from within your car can be viewed on your smartphone via the car camera App. Car cameras without a screen generally have flashing LED indicators and/or voice notifications to let you know it is operating and recording or if there are any errors.
Regardless of whether you choose a car camera with a screen or not, video files captured can always be viewed on any computer monitor by inserting the MicroSD card via a SD card reader. The video files can be viewed either with the software player provided by car camera manufacturer or the default media player on your computer.
At Asean365.com, we carry a range of cameras with screens and WI-FI-enabled, such as Philips GoSure ADR820 and PAPAGO! GoSafe 366.
Parking Mode – Capturing Footage While Parked
This is a dedicated recording m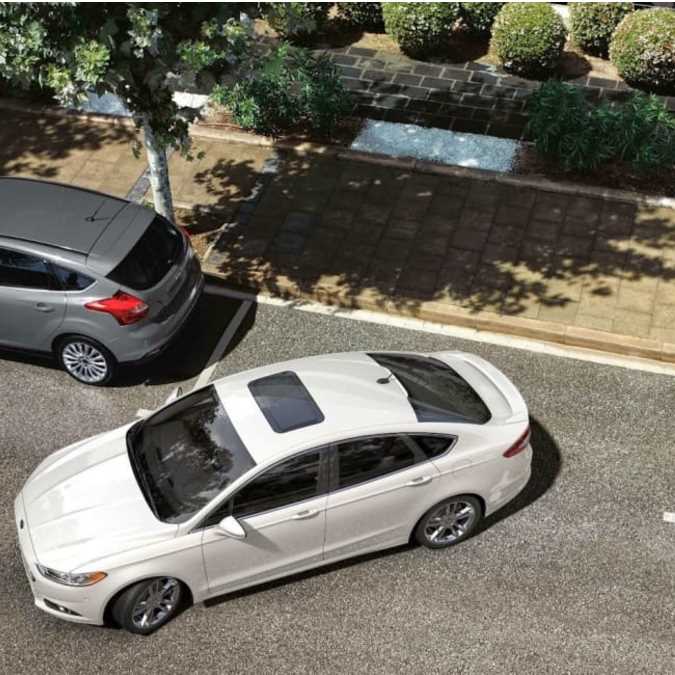 ode that captures events like hit and runs or vandalism, even when the car is parked with its engine turn off. True Parking Mode car cameras use technologies like motion detection and pre-buffered recording to augment their recording capabilities. For Parking Mode, you will either need to hardwire the car camera in your vehicle or power it using a dedicated battery pack. Some car camera manufacturers include small internal batteries that do not supply enough power for extended parking recording and are generally unsafe to use in hot climates.
Car cameras with good 24-Hour Parking Mode Monitoring all come with hardwire kits which connect your car camera with the car battery via the fusebox or OBD – On-Board Diagnosis (for a constant supply of power to record while the engine is off), e.g. Philips GoSure ADR900 and PAPAGO! GoSafe 366.
GPS – Adding Speed and Location Data
Car cameras with GPS allow speeds and locations of the vehicles they are installed to be captured. It is important to note that the GPS function on any car camera is not a navigation system – it does not tell you how to get from point A to point B. A car camera GPS processor simply senses, captures and imprints the vehicle GPS coordinates and speed onto the recorded video files. The vehicle location can be viewed on a Google Maps overlay alongside the footage when using the manufacturer viewing software. The GPS function is generally used on fleet cars (e.g. to monitor employee driving habits) and popular for recreational purposes (e.g. so that drivers and their passengers can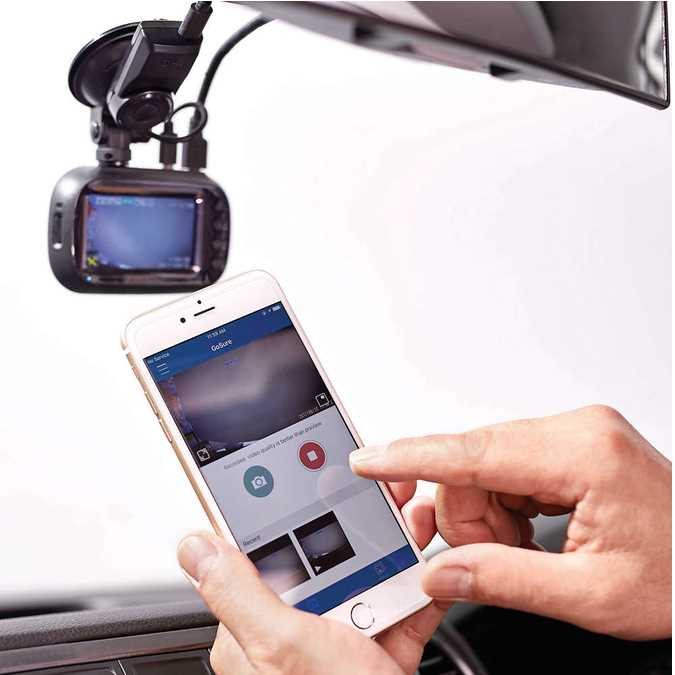 keep records of their exact locations on their road trip footages).
Some car cameras have the GPS processors in-built while others have external modules that plug into the camera. External modules tend to pick up the GPS signal faster and more reliably, but the drawback is that you have to install the GPS module somewhere separately. It's a trade-off, so you should consider how important a good GPS signal is to you as opposed to ease of installation. Among the cameras sold by us, Philips GoSure ADR820 and PAPAGO! GoSafe 366 support GPS tracking via external GPS module Philips GoSure GPS20 and PAPAGO! GPS respectively.
Other Key Car Camera Features to Know
The features covered above are the primary differentiation people talk about when they are looking at getting their car cameras. There are, however, other features and terms that you will want to know when researching on and buying your car camera. Here are a few that you will come across very often:
Mounting Your Car Cameras

How do you mount your car camera on the windscreen of your car? Suction cups is one such way - the benefits are that it can be removed very easily and can be swivelled in different directions. Consider using a suction cup if you need to switch between vehicles for work or travel purposes. More often than not, drivers prefer the use of adhesive mounts for their car cameras. Such mounts are neater, take up less space and are less visible to the driver and folks passing by the car. They are also stronger and much less likely to fall off in extreme temperatures or under vibration. This is a safer mounting solution that can also result in better video quality.

Field of View

A wider recording Field of View (FOV) means more road lanes and more of your surroundings in front of the car camera will be captured and recorded in the footage. This will help to capture errant driver behaviour earlier in the incident – a wider FOV car camera will show more of the lead-up to the incident, e.g. a driver cutting in front of your car will come into view earlier on the footage. A car camera with 160° FOV can cover up to 5 road lanes in the footage. The Philips GoSure ADR810s has a FOV 166°, while the Philips GoSure ADR900 has an impressive FOV of 171° - with the recorded footage from adjacent lanes or the footpath covered in much more depth.

Battery vs Capacitor

Car cameras are not designed to run off internal batteries like our smartphones. They need to run for hours while driving and require constant power through a cigarette lighter socket to operate. Car camera batteries are only designed to last a short period of time to safely save the last file when the power to the camera cuts off. You will notice when you turn your engine off, the car camera will stay on for around 5-10 seconds. This is the internal battery working to save the last file to the MicroSD card. Capacitors are used in most higher end car cameras. They can withstand more heat and have basically an unlimited lifetime compared to batterries. By and large, batteries are easier while capacitor are more reliable.

Loop Recording

This is almost a standard feature in car cameras nowadays – it is a must-have so that your camera does not just stop recording when it runs out of storage space for your video recordings. Loop recording means that once your storage medium is full, the camera automatically overwrites the oldest files on the memory card, thus enabling it to record indefinitely. Of course you have the option to mark those parts of the footage that you would like to keep – if your camera has a G-sensor, files are automatically marked for safekeeping whenever an impact is detected. All cameras from sold by us have loop recording feature.

Automatic Recording

This is another must-have. It means that your car camera automatically starts recording when you turn on the ignition key. At the same time, when your car ignition is turned off, the car camera will stop recording and save the last file to storage. You will not want to get into a situation where something happens that you would like to keep a video recording of, just to find out that you forgot to turn your dashcam on that day. All the car cameras we sell have this feature.

G-Sensor

The in-built G-sensor in car cameras is an impact sensor. When the car experience an impact force while driving or in parking mode, the G-sensor picks up the impact and automatically locks (model dependent) the incident file from loop recording. This feature can be annoying during normal driving mode as bumps in the road may set it off resulting in numerous, non-incident, files and filling up part of the SD card with locked files. While driving, users usually set the G-sensor sensitivity to low or off to reduce this. G-sensor is far more useful in Parking Mode when the car is stationary. You will want to set it to maximum sensitivity on parking mode to pick up bumps or knocks from adjacent car doors or knocks from other cars.

Date & Time Stamp

All car cameras have this feature. It is a basic and important function whenever you need to use your video footage as evidence with regards to any road incidents you are involved with. Make sure that you set the date and time correctly when you install your camera.

Emergency Record Button

A lock file or "emergency record" button is a dedicated button on the car camera that allows you to mark the current video footage for safekeeping. Also known as emergency file protection, this feature enables you to save your video file with a single touch of a button instead of potentially having to navigate through a menu to do it.

Advanced Driving Assistance Systems (ADAS)

There are new capabilities in car cameras that can warn driver about several safety concerns like lane departure warning and forward collisions warnings. These features rely on the use of the car cameras' GPS. Some drivers find these warnings handy, while others find them annoying and mostly inaccurate. They can be prone to many annoying false alarms. Most ADAS features are included as add-ons which are not the primary function of the car camera. Treat these features as a bonus if you do decide to use them. Always purchase a car camera based on its video quality and reliability – not its safety alert features. PAPAGO! GoSafe 366 has ADAS capabilities. The Philips GoSure ADR620, ADR810s, ADR900, and ADR820, while not having ADAS, all have a Driver Fatigue Alert feature which may come handy for some drivers, particularly on those long drives or extended road trips.



If you have any questions on the car cameras that we sell, feel free to drop us a message using the Online Live Chat at the bottom right of your screen.